Utila Jim
Jim SCUBA Diving Utila
Halliburton Shipwreck, Airport Caves Ted's Point Shipwreck, Duppy Waters, Black Hills, Old House C Js Dropoff Willie's Hole, Raggedy Cay, Aquarium Ships Stern Blackish Point Maze Eagle Ray Alley Sting Ray Point Airport Reef Great Wall Whale Sharks Ted's Point West
Pictures compliments of Dr. Susan Beerman SCUBA instructor at BICD Bay Islands College of Diving using an Olympus 5060
For a larger picture click on Picture to enlarge
located 16 Degrees 5.065 minutes North and 86 Degrees 53.809 Minutes West.
The Halliburton was a 100 foot long inter island transport supply vessel. She was sunk in 97 feet of water after being made diver safe as an artificial reef. The Halliburton offers SCUBA divers easy penetration and interesting diving. Dr. Susan said I looked like a kid in a candy store penetrating every opening on the ship.
A fire ball rises from the Ocean. A different Ocean than I am custom to. Clouds on the horizon perform their magic to make the brightest orb in our world orange. Perfect start for a day of diving. A gathering of equipment and loading it on the motor Vessel Yahoo, dive boat out of Bay Islands College of Diving. I am currently at 16 Degrees 5 Minutes North Latitude and 86 Degrees 53 Minutes West Longitude. Catch the West part! Palau is East. The other side of the world. Your side. About a dozen divers adorn the boat. Engine starts. We are under way. A short ride to the first dive site, the Haliburton Shipwreck. She was intentionally sunk to provide an artificial reef. I penetrate her every opening, going to her keel inside where many valves adorn her bilge. She rests in 97 feet of water with my computer in the sand. Many fish, oysters, fire worms, parrot fish, angel fish, Arrow Crabs, Barracuda, Grouper and more. I watch, unconcerned as my dive computer goes into decompression mode (I must stop before returning to your world). I am diving on air today and my pressure gauge tells me that I must ascend.
Second dive is Airport Reef a beautiful reef with many swim thru rocks and similar fish but many more. The day will be complete with a glass of wine and friends I have met here for dinner. What will the morrow bring?
May 11
May 17 no pictures Diving with Instructor Angie
Airport Caves Located 16 Degrees 5.131 minutes North and 86 Degrees 53.419 Minutes West. Airport Caves offers the SCUBA diver many beautiful swim-thrus in the rock formations with great visibility and rich marine life. I spotted a sunken sailboat off in the distance and 'dove' right inside her.
May 11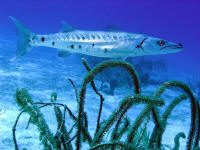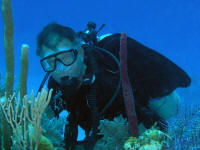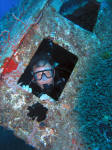 Duppy Waters (ghostly Waters) 16 Degrees 7.000 minutes North and 86 Degrees 56.715 Minutes West on the north side of Utila. Duppy Waters is on a steep wall
May 12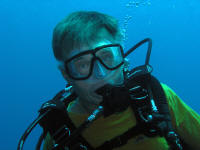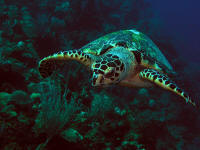 Black Hills a sea Mount located at 16 Degrees 5.731 minutes North and 86 Degrees 51.699 Minutes West.
May 12
May 15 I followed this turtle down the reef in very clear water and when Dr. Susan backed off I looked at my computer 131 feet, ha!
May 17 Diving with instructor Angie
Old House C Js Dropoff Willie's Hole Located 16 Degrees 6.755 minutes North and 86 Degrees 56.993 Minutes West.
May 13 After dropping down to 132 feet to inspect a rock formation I spotted an Octopus dying at 117 feet.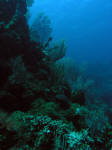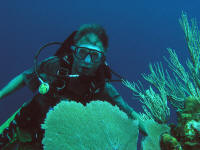 Raggedy Cay Located 16 Degrees 5.252 minutes North and 86 Degrees 59.926 Minutes West.
May 13
Little Bight Sunday Funday BICD (Bay Islands College of Diving) BBQ with drinks after the dives, all for $10
May 13
May 16
Aquarium Located 16 Degrees 6.376 minupes North and 86 @egrees 52.592 Minutes West.
May 16
Ships Stern Located 16 Degrees 5.762 minutes North and 86 Degrees 52.862 Minutes West.
May 15
Blackish Point Located 16 Degrees 7.459 minutes North and 86 Degrees 56.127 Minutes West
May 16
Maze Located 16 Degrees 6.770 minutes North and 86 Degrees 56.947 Minutes West
May 18
Eagle Ray Alley Located 16 Degrees 5.110 minutes North and 86 Degrees 53.510 Minutes West
May 18 Diving with Assistant Instructor Chris and Dr. Beerman
Sting Ray Point Located 16 Degrees 4.130 minutes North and 86 Degrees 57.321 Minutes West
19 May Diving with Assistant Instructor Chris
I took Chris on his first 'deep water dive' but only made it to 146 feet before the bottom interfered with our 200 foot plans.
20 May
Today was one of those special days that God gives. After the boat's engine blowing up, we started drifting into the Utila Aggressor, getting within 10 feet of hitting her before we were pulled to a high seas mooring, and a tow back to port we set back out in the dive boat Neptune, hours late. The captain was too tired to take us 'up north" so we agreed to Pumpkin Hill as a dive spot. On the way out suddenly, his course changed dramatically. I was in the front of the boat packing away final heat stores before a wetsuit-less dive. He signaled me a fin on his head meaning whale shark. We headed straight for a tuna boil. Whale sharks are often seen at tuna boils. Dive masters shouted get suited up for a snorkel dive. (In Utila you are not allowed to SCUBA with the whale sharks only skin dives are permitted) We donned masks, snorkels and fins and went to the back of the boat for a 'live' entry'. Suddenly the engine screamed and the boat lurched to the side as the captain (Jose) pointed the boat to a surfaced whale shark. He, masterfully positioned the boat and yelled now as he cut the engines. Divers entered the water and there before our eyes was the largest fish in the oceans a whale shark. I got within several feet as it swam away and down. Back in the boat, DM (Dive master Chris) asked Jose if we could try for another encounter. After a yes we formed and encounter group, just kidding, Ha! Ha!. We repositioned our masks and got our fins back on and back into a tuna boil. Once again in the water with this magnificent beast that only eats plankton. This time I took a breath and dove down as it swam towards me. As I approached it started to roll away from me and then veered back and right into my path passing inches away from me as I swam under it. I broke the rules and moved my right hand inches to touch this mighty fish. I observed the surface was a long way away as he swam away. I had stayed with him a while holding my breath and now surfacing with great speed. Back on the boat and a repeat. This time I only saw it swimming away but from several meters away a great experience. Once again Chris asked Jose for another encounter if we gave up our first dive. Jose agreed. The fourth dive I jumped in right beside it. At a distance of less than a meter it was just magnificent as it swam beside me. Two more dives but the best was saved for last. We thought we were leaving the area and the others were preparing for a SCUBA dive. I had stayed at the rear of the boat Skin diving equipment on. Jose screamed at the back of the boat and it was swimming directly towards us. I entered the water and was directly in its face. Its mouth open, feeding on plankton. There I was with my mouth centimeters away from the open mouth of the biggest fish in the oceans. Holding my breath I swam under it and paused to admire its great beauty. After 6 encounters Captain Jose announced whale shark encounters are over and we finished the day at Ted's Point. Once again pictures are on my website compliments of Dr. Susan Beerman.

Airport Reef Located 16 Degrees minutes North and 86 Degrees Minutes West Last day diving with my many friends on Utila
Great Wall Located 16 Degrees 6.981 minutes North and 86 Degrees 56.718 Minutes West Last day diving with my many friends on Utila
21 May
Ted's Point West Located 16 Degrees 5.147 minutes North and 86 Degrees 53.329 Minutes West Last day diving with my many friends on Utila
20 May
The island of Utila is part of the Bay Islands of Honduras in the warm Caribbean waters.
Gorgonians and large barrel sponges are prolific here.
email Jim@Loren-Jim.com
Home Trips SCUBA Genealogy Family Radio Ranching Dogs